In-House Software Development Vs. Outsourced Software Development
In-House Software Development vs Outsourced Software Development: Check out this comprehensive guide to know each and everything about software development.
Technology
October 2, 2022
Karshasup Khan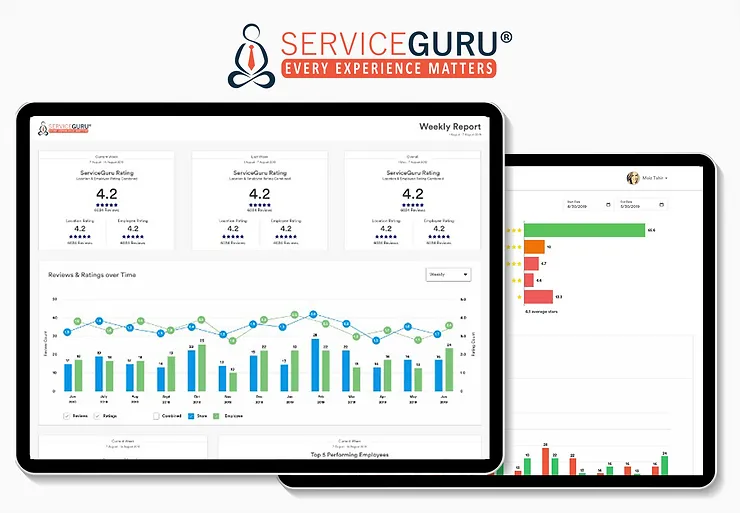 Software Development is no longer confined to the domain of IT companies. Rather, it is now an integral part of almost every business regardless of its type and size. Organizations, institutes, and enterprises cannot merely carry on with their operations without having a well-designed IT infrastructure.
There was a time when non-IT businesses were dependent on software development companies to get required software, applications, and IT-enabled services. Later, midsized and enterprise businesses started developing their In-House capabilities to eliminate the dependency on external service providers.
Subsequently, such organizations and even giant tech companies started the practice of outsourcing, which was a different way of accomplishing IT tasks with the help of third parties.
This article will have a comparative look at both the In-House and Outsourced software development processes, including their pros and cons and industry-specific trends.
The term 'In-House Software Development' defines the process of developing software by utilizing the resources and expertise available at the company's disposal. There was a time when only IT companies followed this strategy; however, it has now been adopted by all other types of businesses.
Better Control
In the case of In-House software development, the company can ensure complete control over the human resources deployed for the development process. On the other hand, talents working for the In-House software development team can easily sense the pulse and tone of the business. Moreover, they can now address the requirements of the software effectively.
Effective Communication
The company's management can directly communicate with the development team while the software is being developed In-House. Besides, it gives the management complete freedom to select from the talent pool for the development team as per their requirements, independently. It reduces their reliance on any third party and eliminates the chances of any ambiguity in the recruitment process.
Better Collaboration
Both the software development team and company management can work in good synchronization in case of an In-House software development process. It even helps both parties to avoid and/or fix any anomalies during the entire software development lifecycle.
Expensive – CAPEX
In-House software development practices cost the companies to establish the required setup for development purposes. Expenses may include purchasing equipment (hardware, software, and other IT apparatus), setting up and configuring the development environment, provisioning regular training to keep the team members updated with current and upcoming software development tools and techniques, and so on.
Any business needs to conduct a cost-benefit analysis before jumping in for In-House software development. In countries where development resources are expensive, it costs more in terms of recruiting costs; furthermore, management and exit costs need to be considered as well.
Recruitment Challenges
Selecting the appropriate candidates for an In-House software development team requires management to have adequate technical know-how. Sometimes, it gets difficult for the management of a non-IT business to design and deploy an effective recruitment process for their In-House software development team.
Relocation of Recruited Employee
New recruitment implies extra overhead costs for the company. Again, it is not always easy to come by the right candidate for the right position from a nearby geographical location. Therefore, it is another challenge to get the right talent pool for an In-House software development tool.
The Developers usually prefer working in companies with large tech teams. Additionally, there is a huge shortage of developers in the market, so getting hold of tech talent is extremely difficult.
Businesses commission a third party to handle their software development tasks in this case. Usually, the outsourcing software development process works as a contract between two or more parties.
Companies can enter a contract with other companies or groups or even freelancers to get the job done. The practice of outsourcing software development has become more common over the last few years due to the proliferation of internet access to every corner of the globe. Seamless online communications ensure effective collaboration for online software development.

Scalability
In the process of outsourcing software development, employers can easily scale the capacity and size of the development team up or down as required. Here, employers can easily shuffle and/or rearrange human resources to ensure an effective development lifecycle.
On the other hand, companies will find it difficult to hire and/or release developers in the case of an In-House software development model.
Cost Optimization
Moving forward with a flexible budget is another key advantage of outsourcing the software development project. Businesses have the option to pick their preferred provider from a list of outsourcing services.
Budget-friendly outsourcing companies with excellent portfolios are now available in the market. The overhead cost of the development process varies from one geographic area to another, and thus the companies can cut their expenses by opting to outsource the software development process.
Case in point, the developer costs in eastern European countries are almost half as compared to the US, and the UK and almost one-third in South Asian countries like Pakistan and India.
Enhanced Efficiency
Employers can select their preferred talent pool from a wide range of software developers in the market. Outsourcing companies and online marketplaces are great for both employers and employees.
Furthermore, employers can select their preferred outsourcing company or team from a diverse global pool of candidates.

Communication Gap
It is not the communication system or protocol, but rather the poor communication skills that may hinder an outsourced software development project. Businesses may find it difficult to verify whether the outsourcing company's team members have the required communication skills.
The best model that has worked for OnDemandStartup and its customers is that we allow team members to join customers in daily or weekly standup calls at a convenient time. This allows customers to work directly with engineers, and the team members also take ownership of the customer's specific requirements.
Asynchronous Working Hours
The geographical location of the contractor and the service provider may differ from one time zone to another. Following a synchronous and consistent working schedule may cause trouble at both ends.
Company Culture
Companies that take their culture very seriously have an issue of maintaining or expecting the same culture from their outsourced development teams. While a 100% culture match would be an unreasonable expectation, companies can work together and educate the outsourced team about their work culture and company values.
The best way to hire outsourced development companies is, once you find them and are satisfied with their technical proposal, you ask them for as many reputable references as they can provide and have a look at their portfolio.
The world of development has changed rapidly, and the methods which were once the backbone of the industry have now started to decline. For ages, there has been a debate about whether outsourcing is a better option than hiring an in-house software developer. To clarify the matter, we have brought you a complete guide that explains all the aspects.